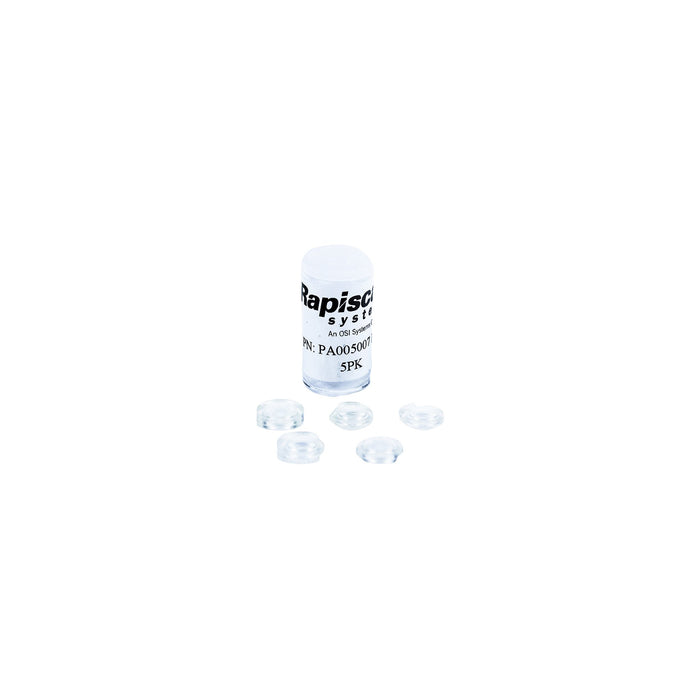 Product Overview
Membranes allow target substances to permeate through into the instruments detection system while excluding most dirt and dust, thus protecting the detection system from excessive contamination.
This item should be used and replaced by appropriately trained maintenance personnel in accordance with the instructions provided in the instrument's user guide.
Rapiscan Systems recommends that you always maintain an adequate supply of consumables and routine/as-needed maintenance parts in order to ensure uninterrupted operation of your instrument.
Product Information
Quantity - 5 per kit
Material - Translucent Silicone
Qualities - Semi-permeable, elastomeric
Diameter - 11.4 mm, Thickness - 3 mm
Applicable Product Range
Itemiser 3, Itemiser 3E, MobileTrace (all models), Hardened MobileTrace, EntryScan